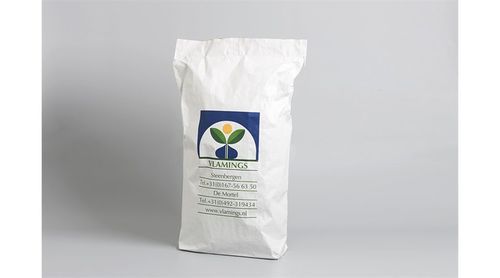 Pinch Bottom Packaging Bags
Product Description
Pinch Bottom Bags
The pinch bottom bag is in the style of an open mouth bag, either with or without a gusset. The Pinch bottom bags concept unites the best qualities of woven polypropylene tape fabric and printed BOPP film to create a cutting-edge packaging material for dry bulk goods A stable bottom forms through filling of the bag and allows for an attractive product display at the point of sale. The fact that packaging producers/fillers can switch easily to Pinch bottom bags with only a few machine modifications opens a whole scale of new packaging options with all their positive effects for them.
The bag can be made with top sealing options like with step finish or with hot melt for heat sealed pinch top closure after filling, or alternatively as flat top to be sewn by the customer. Pinch bottom bags are suited for packaging pet food, Sugar, Rice, Flour and Fertilizer etc.
Laminated PP tape fabric used in Pinch Bottom bag is strong enough to carry high quantities of content, making multiple-layer packaging no longer a necessity.
Todays trend in packaging world : What pleases the eye.. Sells Well..!!
Feature
Pinch bottom bags have high tensile strength.

Ensures a long-lasting attractive look.

Pinch bottom bags are spill proof.

There are no stitches in this type of bags, hence it makes pinch bottom bags tamper-proof and avoids undesired re-utilization of the bags.
Contact Us
Off No.-162 - B, Baikampady Industrial Area,, Mangaluru, Karnataka, 575011, India
Phone :+918035063417